Kings Kopitar Wins Second Lady Byng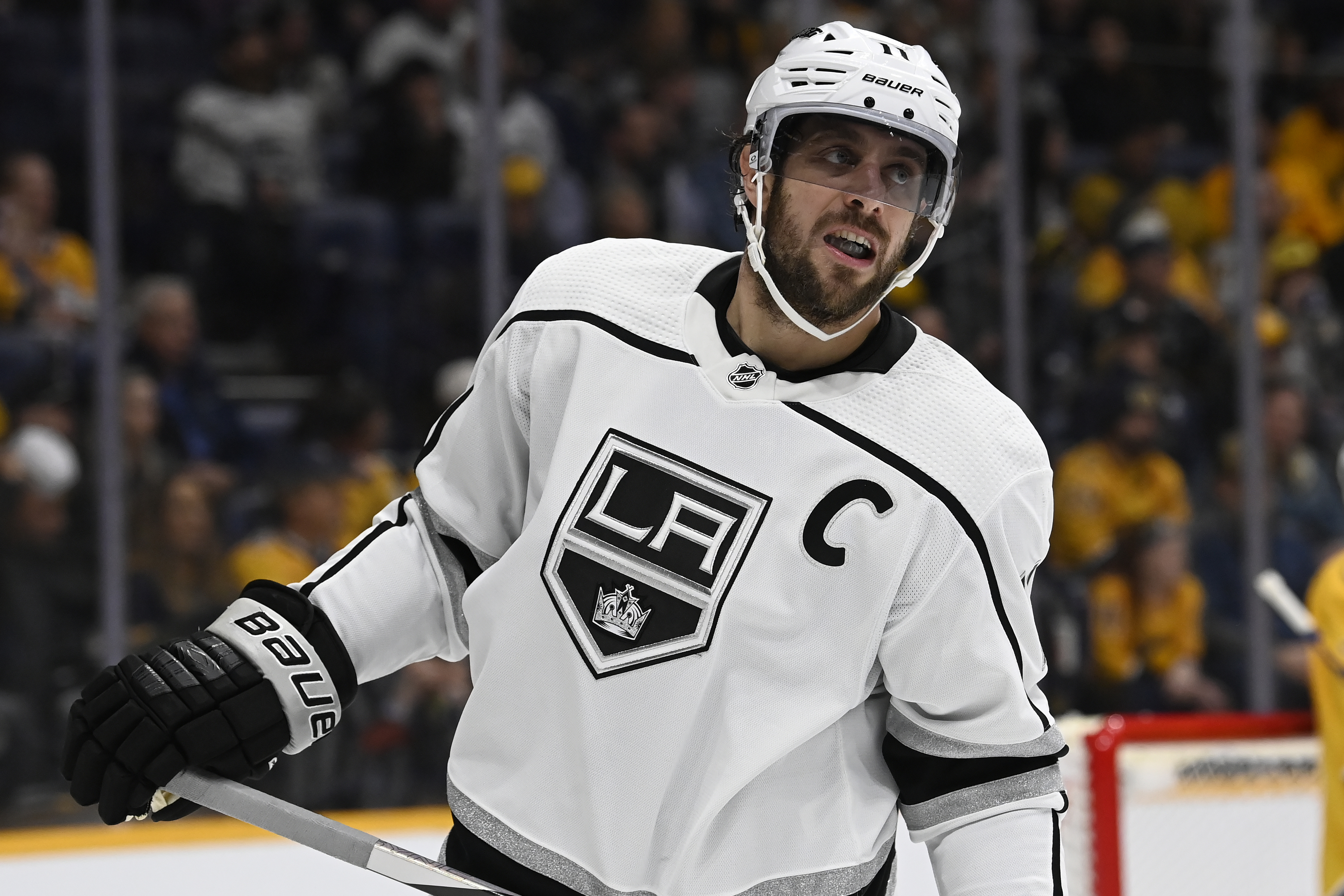 On Monday, Los Angeles Kings captain, Anze Kopitar, won his second Lady Byng Trophy.
Awarded "to the player adjudged to have exhibited the best type of sportsmanship and gentlemanly conduct combined with a high standard of playing ability," Kopitar earned 77 first-placed selections and was named on 162-196 ballots cast.
Kopitar finished last season with 28 goals and 74 points while taking just two penalties all season.
Kopitar last won the award in 2015-16, the same year he won the Selke trophy.
This is Kopitar's fifth individual award. Winning the Byng and Selke Twice and the Messier Trophy once.
Kopitar wasn't in Nashville to receive the award but gave a prerecorded speech.
"First and foremost, congratulations to Jack and Brayden for being nominated," Said Kopitar. "Very well deserved and I'm sure you guys will win a bunch of these in the future. Thank you to Mr. and Mrs. Anschutz, they're commitment to our team is astronomical and they always try to make us better. The organization, from top to bottom, starting with Luc and Rob and the coaches, the staff that put in the work every day. This also cannot happen without my teammates, I love you guys and thank you for all of your support. Last but not least, my family. My grandparents, my parents and most importantly my wife and my two little kiddos, thank you for your support, always giving me the positive energy and attitude, day in and day out. I couldn't have done it without you, I love you guys."